The leaves are falling and the air is crisp. Before we know it, the first snowfall will hit the northeast. If you live on the east coast, you know how much damage can occur when a blizzard occurs. What all homeowners should do before snow is in the forecast is learn about how snow can affect your home and your roof. At Landmark Exteriors, we know that snow can be problematic for your roof, which is why we've put together a short list of the three ways snow can wreak havoc on it: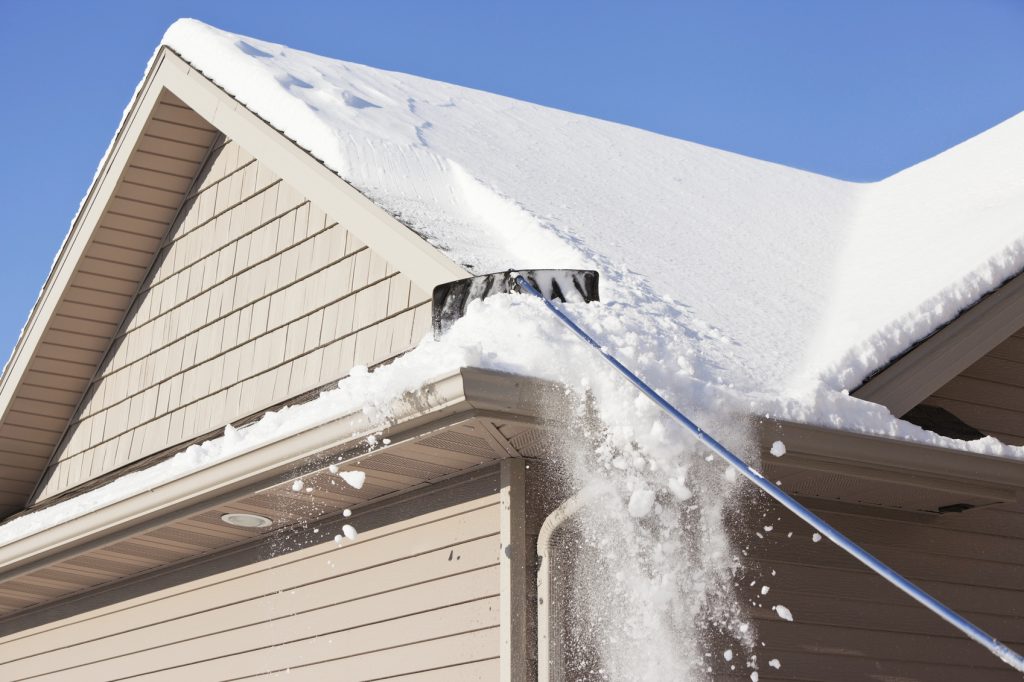 Leaks
Be cautious if you have a flat roof or skylight, as water can easily accumulate if your drains aren't working. And when condensation on the inside can't escape your skylight, it could leak. This is why it is so important to remove the snow carefully once the weather calms down.
Clogged Gutters
Once snow turns to ice, it's almost impossible to remove without causing damage. Make sure you remove the snow before it freezes up. This will prevent a likely need for gutter repair.
Structural Damage
Your roof is strong – sturdy enough to withstand heavy rainfalls and winds. But one thing it cannot do is bear the weight of inches and inches of snowfall. Of course, every roof is different, but do you want to take the risk? Find out how much snow you roof can handle to make the best judgement for your home.
What it all comes down to is knowing what your roof can handle and what it cannot. To help you eliminate the odds of leaks and structural damage this winter, turn to Landmark Exteriors for our Home Care services. Our services include roof inspection and repair, gutter repair, snow guard installation, and ice damming – everything you need to keep your roof in excellent condition. To learn more, give us a call at 203.838.3838 or visit us on the web.