Does my house need new siding?
From mold to mildew and other damage, there are many signs that your siding needs replacing. There are also some elements you might have no thought about before – we want to share a few with you: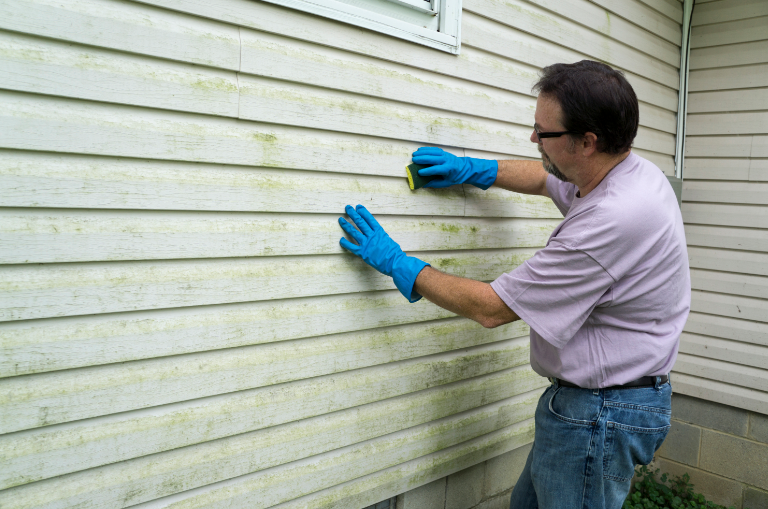 Rot
Siding that has begun to rot or crumble is not a sign of safety – it's a sign that your siding cannot perform the role it was designed to do. In some cases,  you could repair only the damaged area, but be prepared to redo the entire exterior.
Cracks
Holes and cracks are another sign that you might need new siding, though the situation always depends on other variables. While this could just be a repair for cosmetic purposes, it could also be something more. For example, gaps in the siding could lead to moisture, your home's worst enemy.
Too Much Time & Money
Is the time and energy you put into repairs and cleaning costing you more than it would to replace your siding all together? Consider upgrading to a new, low-maintenance siding to save yourself hassle and money.
High Energy Bills
You might not be able to see the signs on your home's exterior, but it will show on your monthly electric bill. If you feel drafts near the walls and windows, or around electrical receptacles, you might need extra insulation or new siding to make a significant difference.
Moving
Planning to put your home on the market? Consider replacing your current siding to boost the resale value of your home. One that provides good insulation, stellar aesthetics, and a limited lifetime warranty are all elements to think about before making your decision.
Whether you need siding repairs or replacement, Landmark Exteriors is here to help! To speak with on one of our professional staff members, give us a call at 203.838.3838.