Autumn can wreak havoc on your home. All of those beautiful leaves, branches, and seeds falling off the trees end up on your roof, clogging your gutter system. Thankfully you can simplify your gutter cleaning by installing gutter guards.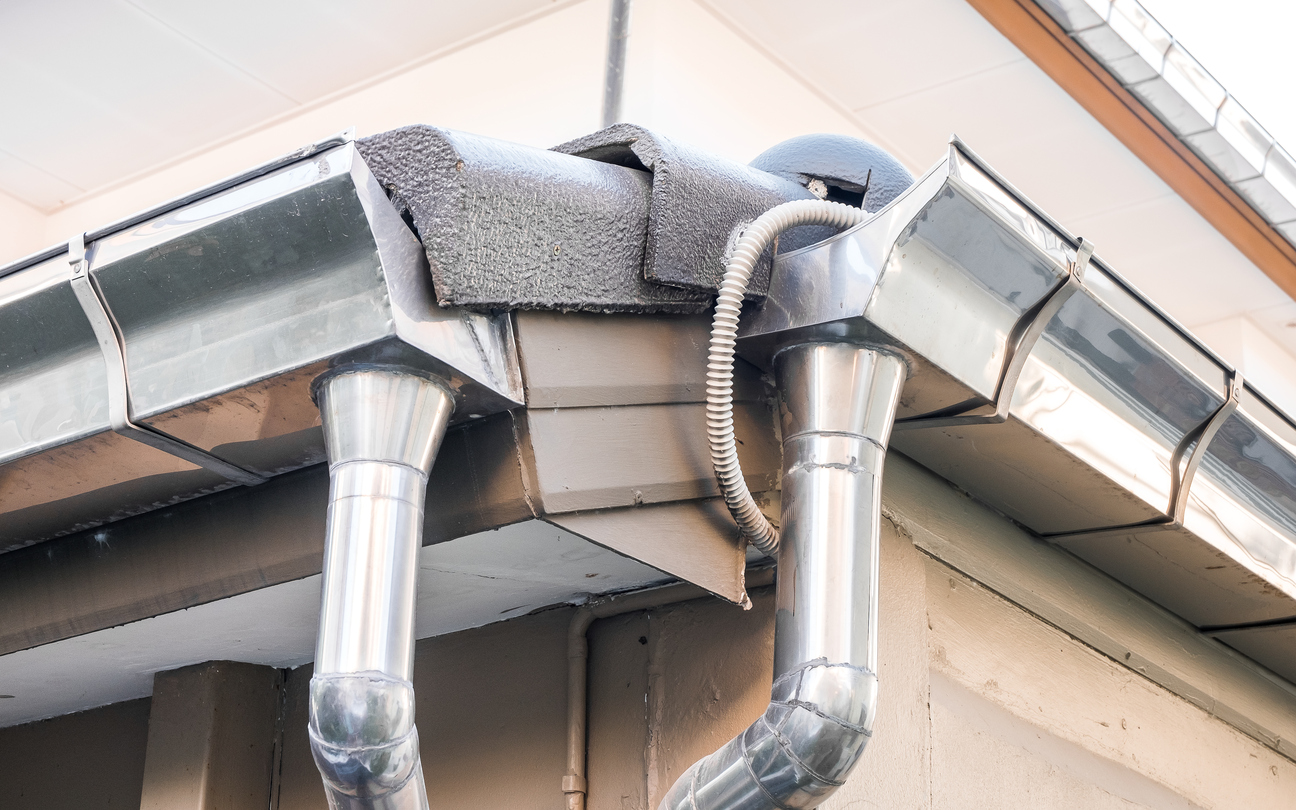 What Are Gutter Guards?
Gutter guards are designed to minimize gutter cleaning. They cover the gutter to keep out debris and allow rainwater and snow to flow freely through and away from your home.
What Are The Five Types Of Gutter Guards?
Screen gutter guards

are the most common and inexpensive type. However, they don't filter out smaller items like pine needles.

Foam gutter guards

are extremely porous foam strips, inserted in the gutter. Water will pass through the foam, but solids will be trapped on the top.

Brush gutter guards

are similar to foam. They are placed inside the gutter, allowing only water to pass.

Micromesh gutter guards

have tiny holes in them, which allows them to filter out almost every size of debris. *This should ONLY be installed by an experienced roofing pro*

Surface tension gutter guards

are curved covers that guide water into the gutters and solids on the floor of your home.
We will work to ensure that the gutter system allows for proper drainage while remaining architecturally appealing. Landmark Exteriors will determine the proper pitching and the correct number of downspouts for your property. Meanwhile, our Landmark Exteriors Home Care division can help to maintain your gutters with regular cleanings. To speak with on one of our professional staff members, give us a call at 203.838.3838.