January 10 is National Cut Your Energy Costs Day. Celebrate saving money! Now that the holiday excess is over, it's time to think about reality and get efficient.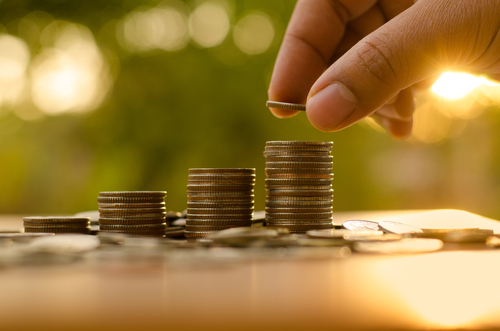 Simple Tips to Cut Your Energy Costs
Turn the thermostat down to 67 or lower before you go to bed.
Close off vents and doors to rooms rarely used.
Turn down your thermostat when cooking with the oven.
Only use energy efficient LED and CFL bulbs.
Wash your clothes in cold not warm or hot water.
Open curtains and drapes on sunny days and let the sun do its job!
Change your furnace filter on a regular basis and keep it clean.
It doesn't seem like much but, you'll see a big difference when the energy bill comes in.
National Cut Your Energy Costs Day is a good time to assess the outside conditions of your home, too. Snow and ice are a way of life for us, and accumulations of it can have serious consequences to your home and how you live.
Roofs and Snow and Ice, Oh No!
Do you see icicle formations hanging from the roof around your home? Those icicles have the potential to damage your shingles and the gutters around the roof. Proper gutters are crucial for correct roof drainage. Gutters should be clean and free of debris and have no cracks to work effectively.
As warm air from your heating rises, or the sun shines, the shingles warm and cause snow and ice to melt. This snow, freeze, thaw cycle places stress on your roof and it can crack and leak. When freezing water expands it adds pressure to your roof and the size of the crack increases.
What About Siding?
Remember heat expands and cold contracts. During the times the sun comes out finally and gives us some warmth the siding on your house can take a beating.
If there are small gaps or cracks in your siding, they can widen during the snow, freeze, thaw cycle. Cracks and gaps in your siding allows a cold breeze in and if that area has plumbing, your pipes can freeze and burst.
Get started today on National Cut Your Energy Costs Day. Find out what you can do to save every day and contact Landmark Exteriors.