Gutters are the unsung heroes of your home. When they're properly functioning, they go a long way towards protecting your house against rain. And with proper maintenance, gutters can last for many years, but certainly not forever. Here are five warning signs that it may be time for you to replace yours.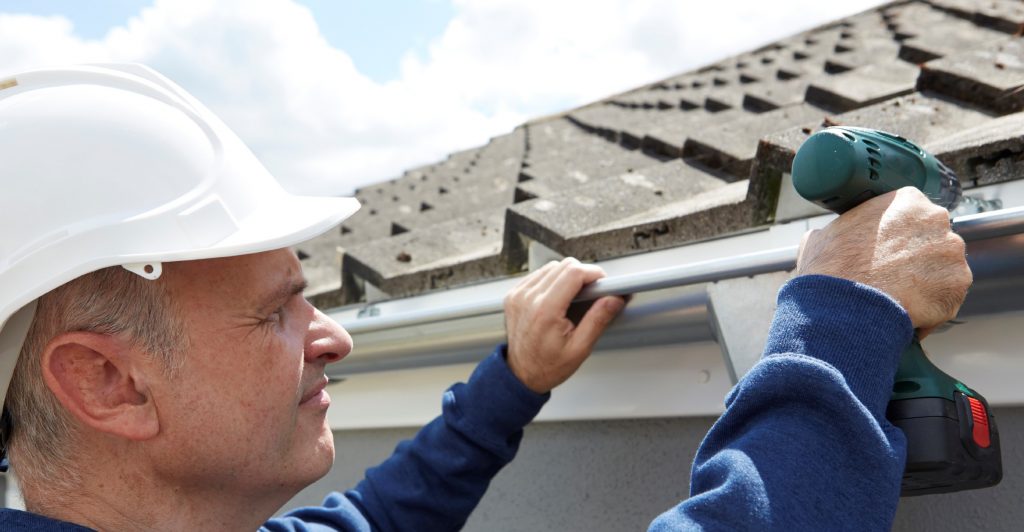 1. Cracking
While small cracks in your gutters may not seem like a big issue, they will eventually turn into one. If you don't fix the cracks right away, they can end up damaging the fascia boards behind the gutters, the shingles above the gutter, and the foundation below.
2. Peeling
The paint on your gutter is designed to last throughout the seasons. Unless your gutters are extremely old, peeling paint is an indicator that water is present, which could be a result of cracks or other damage to your gutter.
3. Mildew
Do you notice pools of water or mildew near your home's foundation? This could be caused by something as simple as a clog or by something as complex as a defect in the gutter system.
4. Water Marks
Water marks underneath the gutter indicate that leaking or overflowing water is escaping the gutter. This type of water intrusion can damage your soffit and fascia board.
5. Sagging
This is one of the easiest ways to tell if you need gutter repair or replacement. Gutters should never sag or pull away from the house. This can indicate that the gutters are full of water and can no longer withstand the weight.
If you're in Fairfield County CT or the surrounding areas, contact Landmark Exteriors. Whether you need a maintenance plan, ice dam prevention, or just a last minute gutter replacement, our team has you covered! To speak with one of our professional staff members, give us a call at 203.838.3838.