Gutters are one of the most fundamental parts of your home's exterior. They serve as both function and design, which is why homeowners often have a difficult time deciding between the different types of gutters. When it comes to these two elements, it's important to differentiate the benefits of each type of gutter.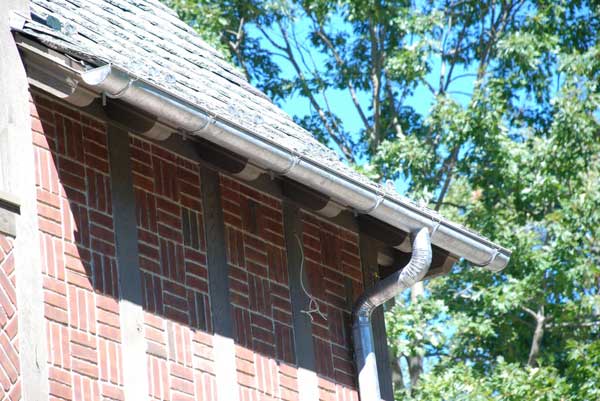 Yankee Gutters
These built-in gutters preserve the intricate woodwork details of a structure and are built into the framing of your roof. This creates a more traditional aesthetic. Their channels are typically wider than modern gutters and consist of a wood-framed gutter trough lined with copper.
Half-Round Gutters
Half-round is the most decorative gutter option on the market. They are designed to complement both traditional and contemporary architecture, adding upscale detail to your home. Half-round gutters are available in copper, lead-coated copper, zinc, aluminum and galvanized steel.
OGEE Gutters
OGEE gutters are the most common type of gutters. They are seamless and reduce the possibility of leaks. OGEE gutters are available in copper, lead-coated copper, galvanized steel, painted steel, painted aluminum, and zinc-coated copper.
At Landmark Exteriors, we will work to ensure that your gutter system allows for proper drainage while remaining architecturally appealing. Our team will determine the proper pitching and the correct number of downspouts for your property. Meanwhile, our Landmark Exteriors Home Care division can help to maintain your gutters with regular cleanings.