Have you ever been curious about getting metal roofing? Initially, the cost is a bit steep per square foot compared to other roofing materials such as shingles, yes, but it pays out in the long run. Let's take a journey.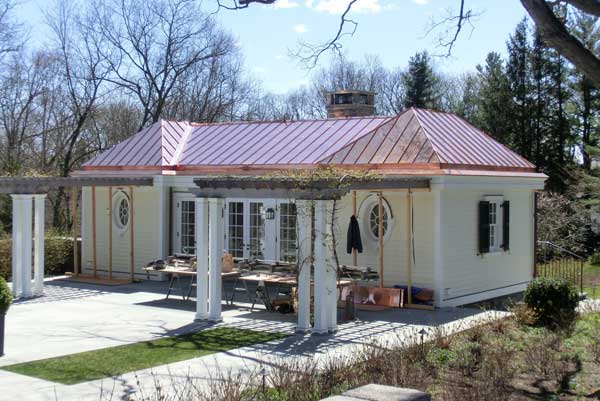 Metal roofs are fire resistant, shed off snow and ice, maintain cooler temperature during summer months, are almost always wind resistant (due to interlocking panels), lasts a lifetime, and will not leak (when properly installed). The lifetime of most metal roofs are anywhere from 40 to 70 years. Compared to regular asphalt roofing is 12 to 20 years. It's lighter in weight which will assist your structures integrity overtime.  Realizing this now almost makes you wonder how long and why the information Gods have been holding out on you!
When comparing shingle roofing, imagine your metal roofing in a large storm. The metal roofing will absorb the abuse much easier. High wings, rain is riding in horizontally, and now hail is in the mix. What would be happening to those slightly cheaper shingles you decided to use as a roof? Once the storm finally passes and you can go look at the evidence and why you should have said "yes" to the metal roofing.
You can come back to reality and clearly see why metal roofing is always a fantastic choice for roofing. Not to mention, the installation of metal roofing is far less time-consuming than that of the labor of shingle roofing. Let's not forget that it is fire resistant! Not to mention how gorgeous and shiny copper roofing looks if you go that route.
              Hands down, metal roofing is a fantastic choice for anyone looking for roofing. It lasts a lifetime, resist many weathering and natural disaster effects, and is cost efficient in the summertime by maintaining a cooler temperature than that of a house with regular shingles.  Contact Landmark Exteriors for a quote or if you have any questions at all.  https://www.landmarkexteriors.com/roofing