As a homeowner, having a good homeowners insurance policy is extremely important.
When you're faced with extreme weather, like the weather conditions you see during hurricane season, it's important to know what damage is covered by your homeowners insurance.
Hint: Not all storm damage is covered by your insurance policy…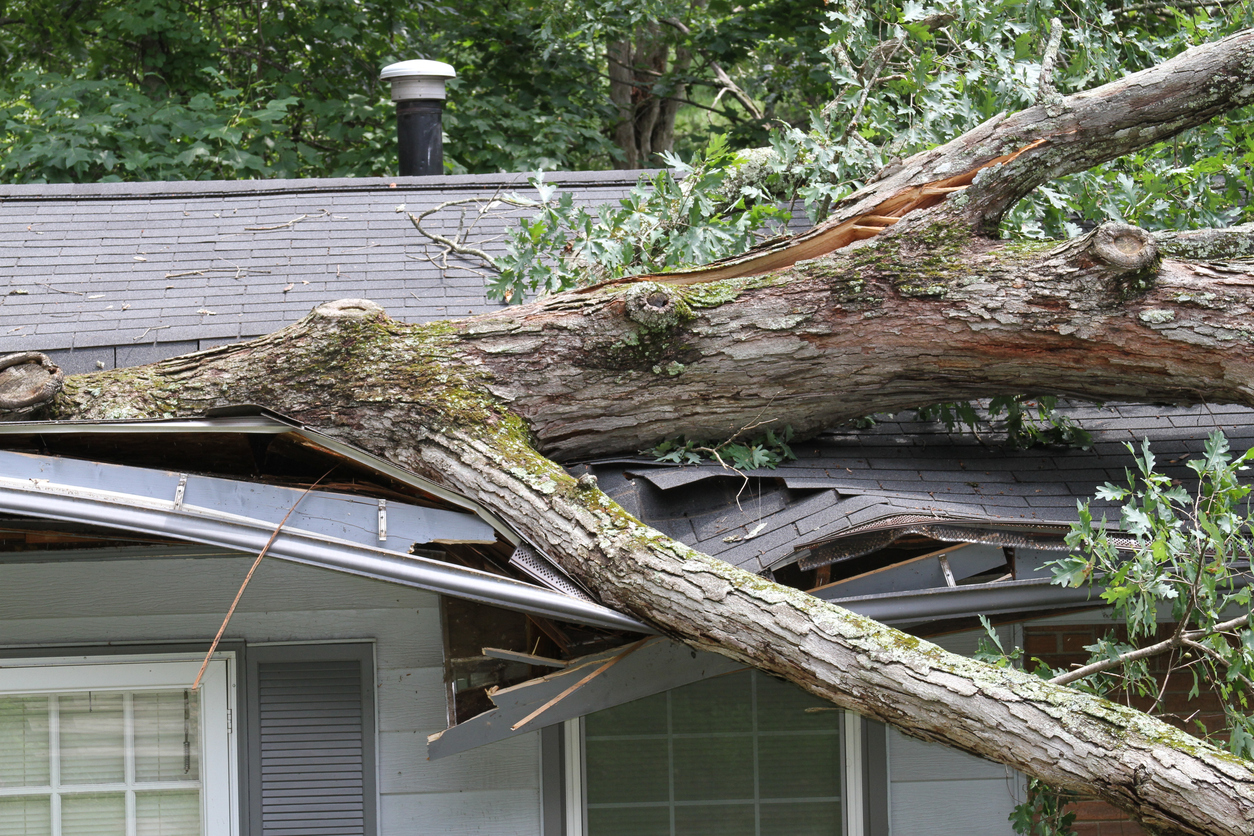 Types of Storm Damage Typically Covered By Homeowners Insurance
Water & Ice Damage
Excessive amounts of rainfall or hail the size of your fist can each do their fair share of damage to your home — mostly to the roof. Your home can experience roof leaks, broken shingles, damaged siding, etc.
Luckily, most policies cover damage against these forms of H2O. However, there is a limit to the amount of hail damage your home sustains (and flood damage does not count here).
Lightning Strikes
You have to be extremely unlucky to have your home struck by lightning! But this does happen and it can cause a lot of damage via the initial contact, fire, and smoke.
Most policies cover damage from the lightning strike, but when it comes to power surges — it is covered by some policies, but not all. You may wish to purchase additional coverage in order to protect your home's electrical system and the expensive electronics and appliances plugged into it.
Wind & Debris
Think about how fast the wind can blow when a hurricane is passing through your town (even if it is the ending of a storm). The wind can be strong enough to rip off older or damaged shingles and siding, while also being able to send debris flying into the siding of your home.
One of the most common causes of debris damage is due to tree branches and fallen trees. Luckily, many insurance policies do cover fallen trees — however, the tree had to have fallen due to the storm. If the tree needed maintenance before the storm and you were negligent in providing maintenance to it, you may not be covered.
Types of Storm Damage NOT Typically Covered By Homeowners Insurance
The types of storm damage listed below can be covered by insurance, however, you will need to purchase separate insurance policies.
Floods
Earthquakes
Tornadoes
Landslides/Mudslides
—
As a homeowner, it's important to know how protected your home is, and what it is and is NOT protected from.
When your home's roofing or siding is in need of repair due to storm damage, we'd be more than happy to help you out!